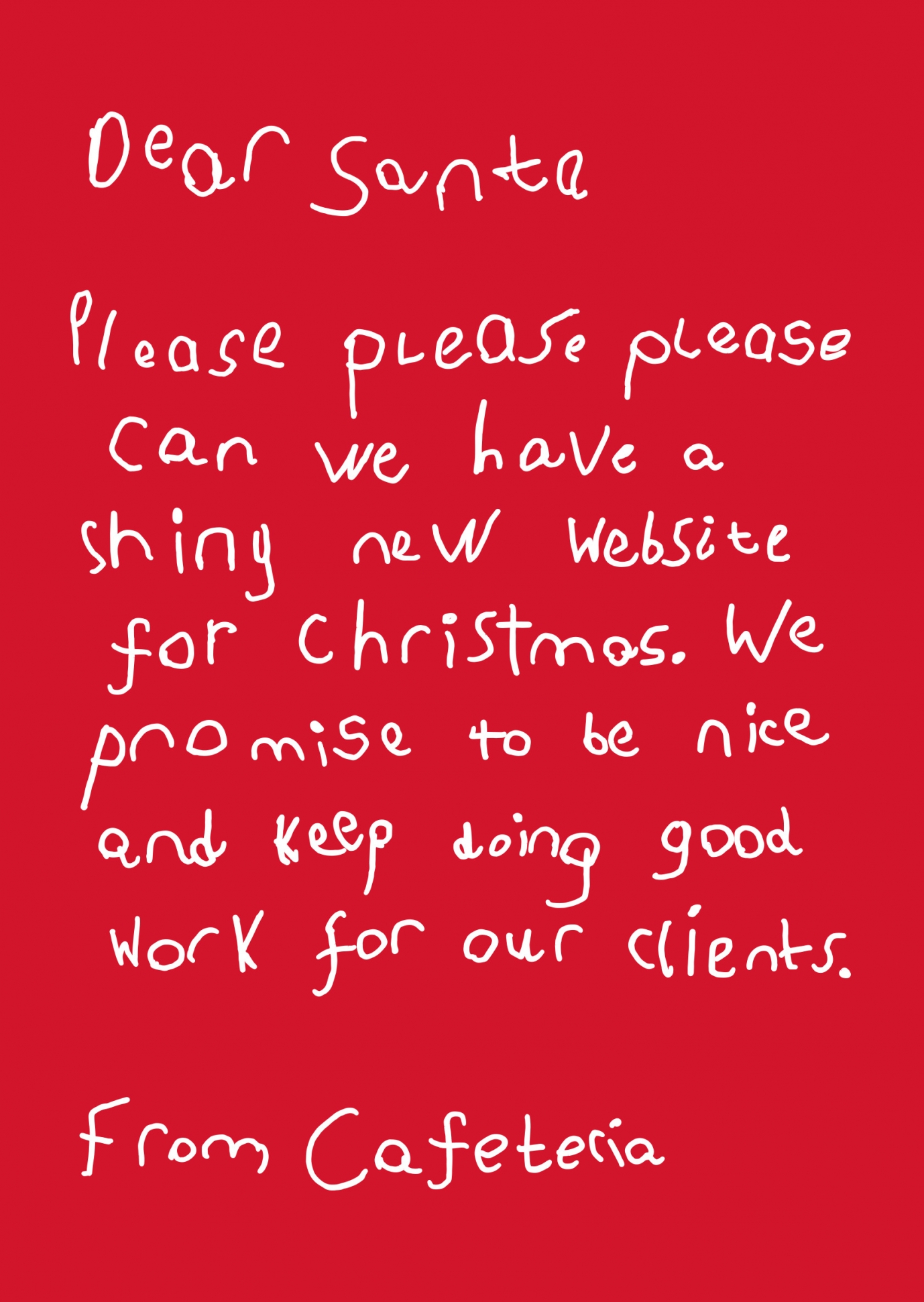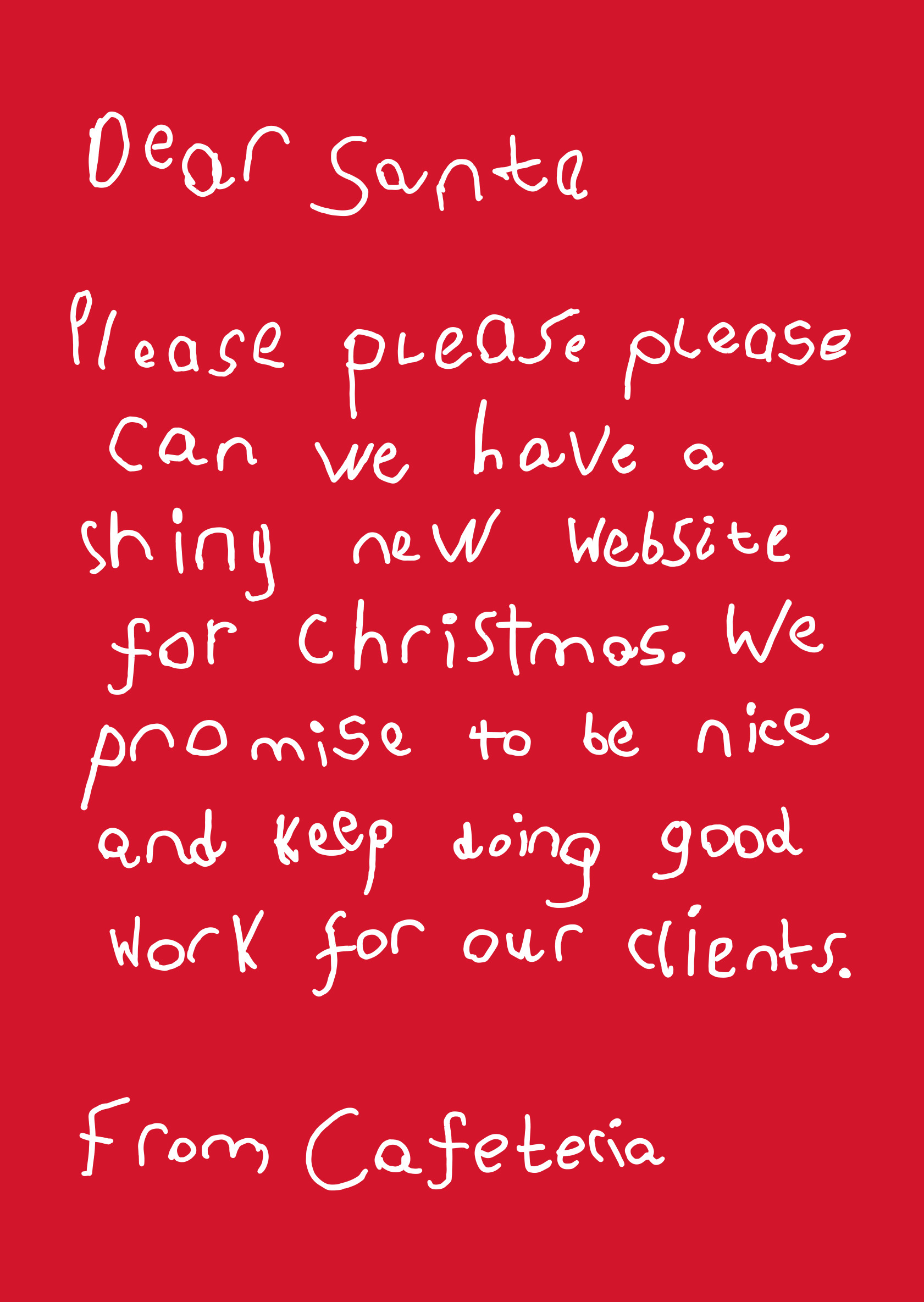 Christmas has come early!
There was only one thing on our Christmas list this year, a shiny new website! But with all of us being above the age of six and some of us definitely on the naughty list (Chris!) we knew if we wrote a letter to Santa it would sit unanswered in his inbox until who knows when?
So we enlisted the help of professional child Jacob (my friend's son) to get the job done right. Armed with his best pen, he wrote us a fantastic Christmas letter that we could send to the big man in the North Pole and get our Christmas wish.
It worked so well that Christmas came early and Santa left a lovely new website in our digital stocking. And as it's the season of goodwill, we're happy to share! So if there's that new brand identity you've really been wishing for, we've got you covered.
(Unfortunately, we can't guarantee Jacob's availability for your own Christmas letter writing needs – other kids may be available subject to parental permission.